LET US LOOK AFTER YOUR TIRE NEEDS!
Total Alignment Truck & Auto is equipped with specialty tire installation and balancing equipment to perform seasonal changeovers, tire rotation, balancing, tire sales and tire repairs.
We carry tire brands such as Michelin, BF Goodrich, Goodyear, Cooper, Toyo, Cooper, etc. as well as top quality Techno Remoulded Tires.
We have access to almost all brands, sizes and styles of new and used tires at competitive prices. See additional information on our companion site: northbayusedtires.com
Alloy & Steel Rim Sales
Call us 705.475.0007 to discuss your needs, and for a quote.
Seasonal tire change service includes changing tires on or off rims, setting pressure and torqueing to manufacturer's specifications.
The tire will be dismounted and inspected, repaired or replaced if necessary. Puncture hole repairs are permanent and last the lifetime of your tire.
Balancing your tires restores the proper distribution of weight around your tire and wheel assembly. Benefits include: a smoother ride, reduced tire and tread wear, enhanced drive train components.
We recommend checking your wheel balance every 5,000– 10,000 km, or sooner if you see unusual tire tread wear patterns, or experience vibration in the steering wheel, seat or floorboard when driving at highway speeds.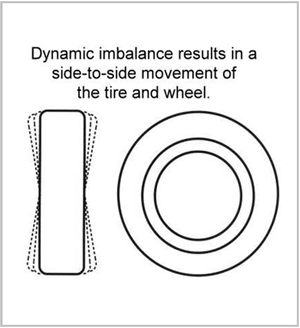 We are equipped with top of the line Hunter tire changing equipment. We can handle anything from large mud tires to low profile tires, as well as many other custom mounting and balancing needs. This ensures your valuable aluminum rims stay scratch free during your tire installation. Combined with a modern digital wheel balancer Total Alignment Truck & Auto is your one stop tire needs shop!
Total Alignment offers studding for your winter tires! Studded tires stop faster than any other type of tire on ice in freezing temperatures. They create more grip and stopping power on ice and hard packed snow for an increased margin of safety.
Northern residents living north of and including Parry Sound and Nipissing Districts can now use studded tires on their vehicles.
Northern Ontario residents can use studded tires with lightweight studs, anywhere in Ontario, from October 1 to April 30 inclusive. Using illegal studs, driving outside the legal time period, and Southern Ontario residents using studs on their vehicles can result in fines of up to $1,000. Reference: www.mto.gov.on.ca/english/faq/vehicle.shtml#studs
Total Alignment Truck & Auto is a retailer of remoulded tires, featuring tires from TECHNO, as well as from other sources. Remoulded tires are ecological, offering consumers who are concerned about the environment an alternative to traditional tires — and at a lower cost. We offer both three-season and winter tires for passenger touring vehicles, high performance vehicles, light and intermediate trucks. The quality and reliability of these tires have made them the tires of choice for New York City taxis and many other fleet managers in Canada and the U.S.
​
Remoulds deliver quality, appearance and warranty equal to new tires. The treads have been designed with 50 years experience, proven for dependable performance with proper and regular maintenance. At up to 50% less than the cost of a new tire you are guaranteed superior performance and value.
​
90% of the raw materials come from Canada, and the tires themselves are manufactured in Canada! This limits the damaging environmental impacts of shipping goods and materials long distances. By producing remanufactured tires, we also keep hundreds of thousands of tire carcasses out of our landfills.
​
Call or email Total Alignment Truck & Auto for a quote or more information today!
Altogether, our remoulded tires are about the most ecological tires you can find. These tires are top-quality, ecological tires that have been made new again – but at a far lower cost than new tires.
See below for examples of the range of tires available.
TECHNO TIRES (click image to expand view)